This summer, we partnered with some of our favorite home improvement and DIY bloggers to help spruce up their homes with a front door makeover! We sent each blogger their favorite Kwikset products with patented SmartKey Security and here's what they had to say.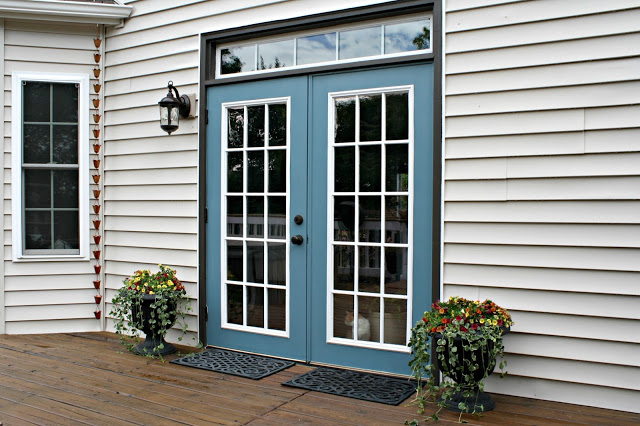 Before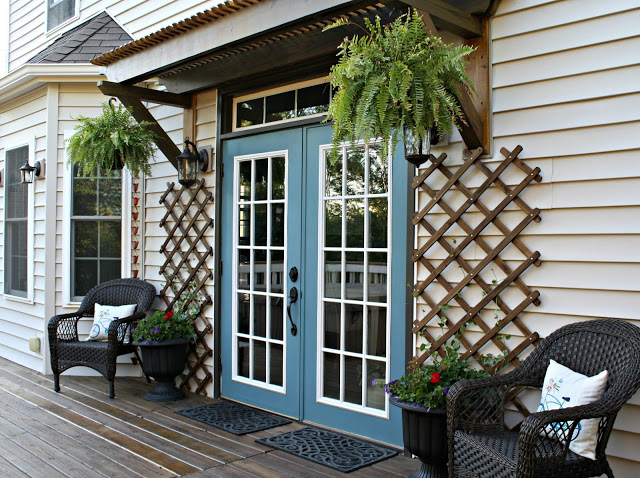 After
"I was so thrilled when Kwikset offered us new hardware for our exterior doors. One, because they were looking worn after all these years. TWO (this is the best part) — they provided stylish and durable products with Kwikset's SmartKey security feature as well. Because I've changed out our hardware years back we were using THREE different keys for our exterior doors. It was way too much. This awesome product not only helps to protect against common and destructive break-in methods, but it also allowed me to easily change the key so that ONE works for all the doors. Mind blown. Your key works on ALL OF THE LOCKS. Hello! I cannot tell you how nice and convenient it's been to operate with one key! I was able to switch out all of our doors in about 90 minutes. It worked so well and I'm still geeking out at how pretty it looks. (And…ONE key.) I used the Chelsea handleset for this door and this Avalon set for the front door — both in the Venetian bronze finish.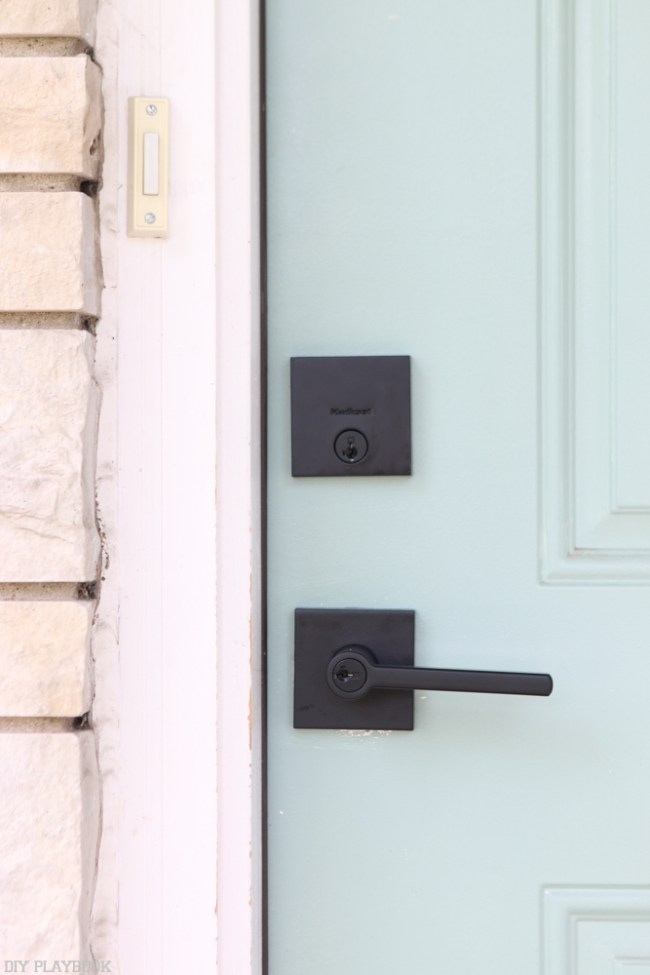 Kwikset Downtown Deadbolt and Halifax Lever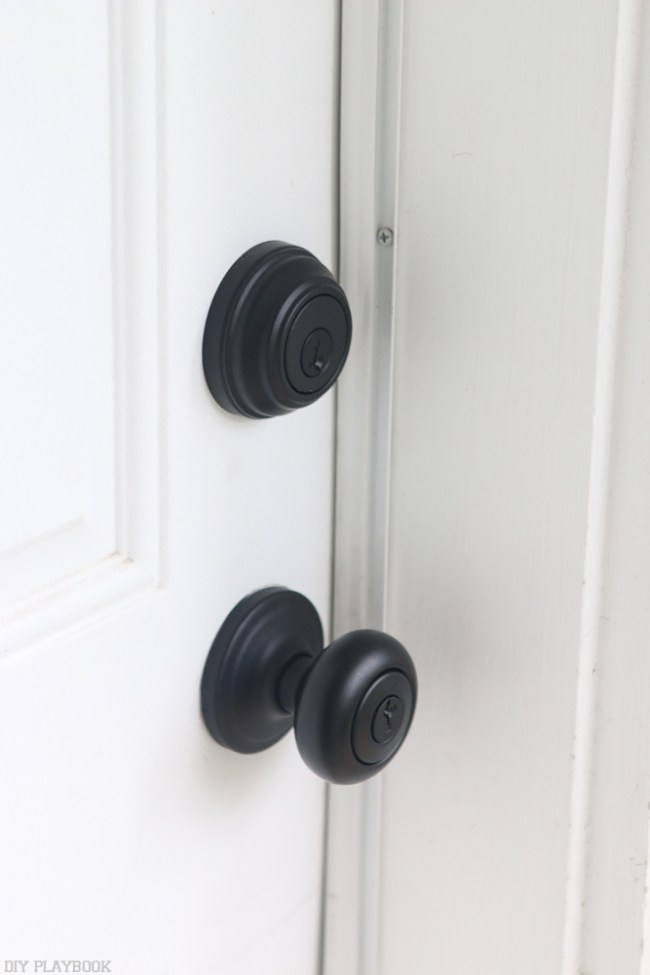 Kwikset 980 Deadbolt and Hancock Knob
"I ordered this gorgeous doorknob and lock for the front door (aka the Downtown Low Profile Deadbolt and Halifax Lever) and this set (980 deadbolt and Hancock knob) for the side door. I chose the iron black and went with a front door handle that was sleek and modern. I noticed on their site that they have options (and colors!) for every style, so there really is something for everyone. Taking out the old and installing the new hardware was actually a LOT easier than I expected, which makes me even more excited about the idea of doing this in the future.
The new hardware came with SmartKey Security, which allowed me to make sure all 4 of these locks worked on ONE magic key! Stylish, convenient AND safe = I'm sold! Once that project was over, I was seriously OBSESSED! Every time I come home and approach the front door, the new color and design brings a smile to my face… literally. Our front porch may be tiny, but this tiny change makes me so much more proud of it."
Lock installation with The House that Lars Built
"Kwikset [sent us] keyed-entry knobs, the Juno entry knob, for our 3 interior offices. We didn't have locked knobs prior and we feel much more secure about leaving things in our office. Because the big room of our studio is a general shared space, we sometimes get people coming in and out and we just needed a bit more security. And now it feels so good to have locks on all our doors!
[Kwikset] SmartKey products can be re-keyed [which] makes it easy to work with the keys you already have. Genius. The new knobs will be infinitely easier because we go through a lot of keys. And because of the way they are designed, these locks protect against lock picking and lock bumping, two of the most common break-in methods."
We're amazed by the creativity and craftiness of these bloggers and their projects! We believe you shouldn't have to sacrifice style for security; there's always a safe and stylish way to secure your home. For more projects and security tips, check out these other blog posts, below!