Blending smart home technology with traditional home decor can be challenging.  Whether your home is rustic, traditional or country chic, combining trendy smart home technology with your home decor takes an eye for detail and careful planning. Look for products that are more traditional in design, compliment your home's color scheme, and are smaller in scale. Pay attention to these three tips, and you'll be well on your way to the perfect traditional home with a tech twist.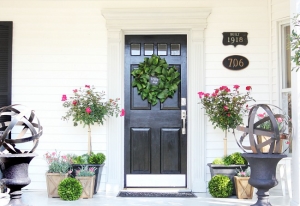 Step One: Traditional Design with High-Tech Features
Before jumping right in and buying a DIY smart home gadget, make sure the product blends with your home's style. Look for gadgets that complement your home's style and are packed with cool and convenient features.
Take our Kevo Touch-to-Open Smart Lock, for example. Kevo is a smart lock that transforms your smartphone into a key and opens with just the touch of a finger. What also sets Kevo apart from our smart home competitors is its traditional design. Kevo looks like a standard deadbolt lock that matches traditional home decor, however it's high-tech features incorporate the latest in modern technology.
Our SmartCode pushbutton locks also come in traditional lever and deadbolt designs, making it easy to upgrade to keyless entry technology while maintaining a traditional décor. SmartCode locks let you use a code to open your door, and can also be purchased with Home Connect Technology to give you the ability to pair your lock with other smart home devices and control them from your phone.
Another discreet solution for a fully connected, but traditional, home is our new Signature Series deadbolts with Home Connect Technology. Available in both traditional and contemporary designs, the smart deadbolts look just like traditional door locks, but can be connected to other smart home products and controlled from your smartphone.
Step Two: Color Coordinate
Another way to blend smart home technology with traditional home decor is to get DIY smart home gadgets in a complementary color or finish. Interested in a smart speaker or thermostat? Shop around and make sure the gadget's finish coordinate with the home and room's color scheme.
The same goes for the front door. Make sure you're buying a smart lock, smart video doorbell and smart video camera that come in the same finish and complement your door hardware.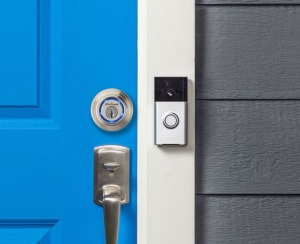 Step Three: Size Does Matter
Bigger isn't always better, especially when blending modern technology with a traditional home. Find devices that are slim and sleek so they won't distract from the room's ambiance. Smart home technology should enhance a room's style rather than distract from the traditional home decor.
Knowing this, we've reduced the interior size of our latest SmartCode pushbutton and touchscreen locks. With our SmartCode locks, you can get the convenience of keyless entry using numbered codes.  If you're looking for a full smart home integration, SmartCode locks are also available with Home Connect technology so you can pair your lock with other home devices and control them from your phone, all without sacrificing style.
Interested in more Kwikset design tips? Check out some of our decorating blog posts.