Modern design and technology go hand-in-hand, and as technology evolves and becomes part of your everyday life, you expect it to reflect your personal style. Over time, we've enhanced the style of our keyless entry locks to reflect the glassy, touchscreen look of a sleek smartphone to bring modern style and convenience to your front door.
Now, we are introducing our sleekest touchscreen lock yet.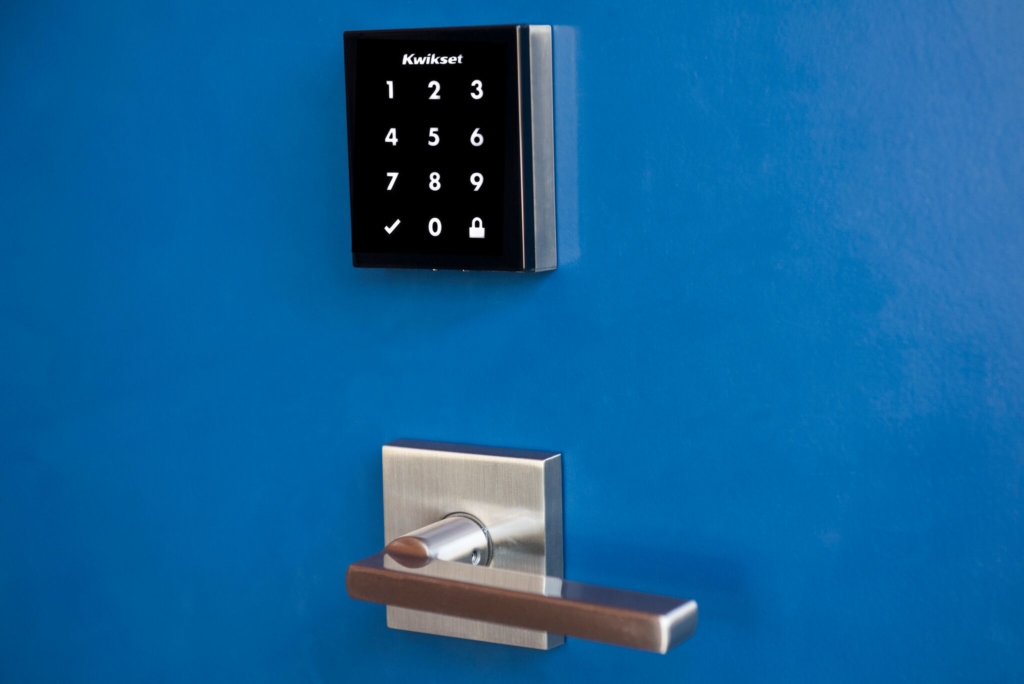 Named after the glassy volcanic rock, the Obsidian Touchscreen deadbolt has a breakthrough design, made for modern homeowners looking for keyless entry that will match their personal style and home decor. The visually striking, low-profile design pairs perfectly with modern, minimalist decor and brings the stylish look to your front door.
Obsidian features a capacitive, key-free touchscreen allowing for keyless entry, and is backed by patented security to prevent unwanted break-ins. So you never have to sacrifice style for security and convenience.
Beyond adding a stylish, cutting edge lock to your front door, upgrading your modern home with our latest touchscreen deadbolt will enhance your home security:
Convenient Touchscreen for Keyless Entry: Obsidian features a responsive exterior touchscreen that quickly illuminates upon touch for faster code entry. The illuminated screen reveals a crisp white LED display designed for both day and night lighting.
Grant Access to Friends and Family: Generate customized user codes to give guests access while keeping your master code to yourself.
Patented Security: The exterior touchscreen of Obsidian features SecureScreen™ technology, helping prevent against unwanted entry commonly associated with other touchscreen products. With SecureScreen, users are prompted to touch two random numbers before entering their access code to encourage fingerprints across the screen.
Backup Battery Power: Obsidian features a 9V terminal at the bottom of the deadbolt exterior that acts as a backup power source in case your batteries run out. The 9V battery can be used to power the touchscreen by touching the battery prongs to the terminals, enabling you to then enter your user code, unlock the door and change the deadbolt batteries. Unlike other key-free smart locks, the terminal is unobtrusive and discreet.
Click here to learn more about Obsidian and find out where you can purchase.