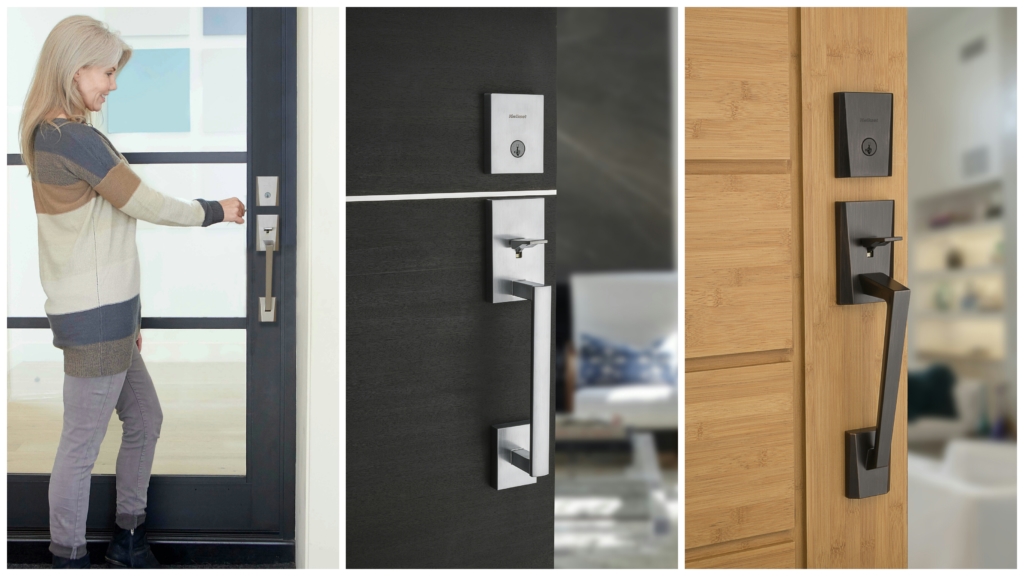 Meet San Clemente and Camino, two new modern handleset designs from Kwikset. Geometric shapes and faceted designs add unique character to the modern home, and these handlesets offer a custom look at an affordable price. If your home is in need of an update, read on to find out more about the newest members of the Kwikset product family.
Modern Handleset Designs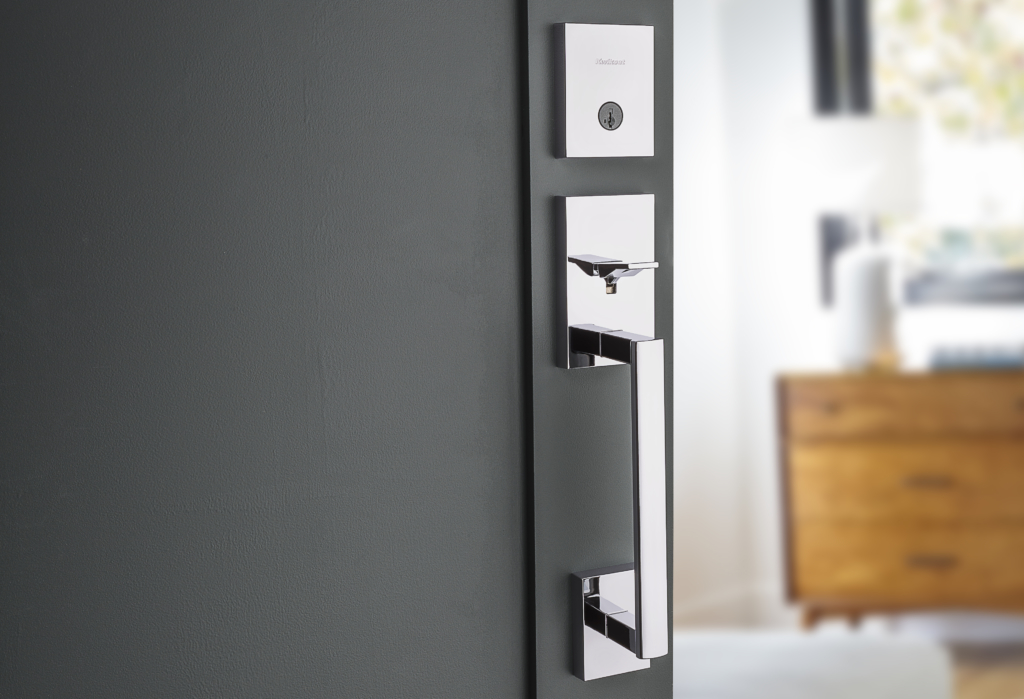 San Clemente – The San Clemente handleset has a sleek, modern look. With clean lines and a variety of finishes, you can easily upgrade the entry to your home.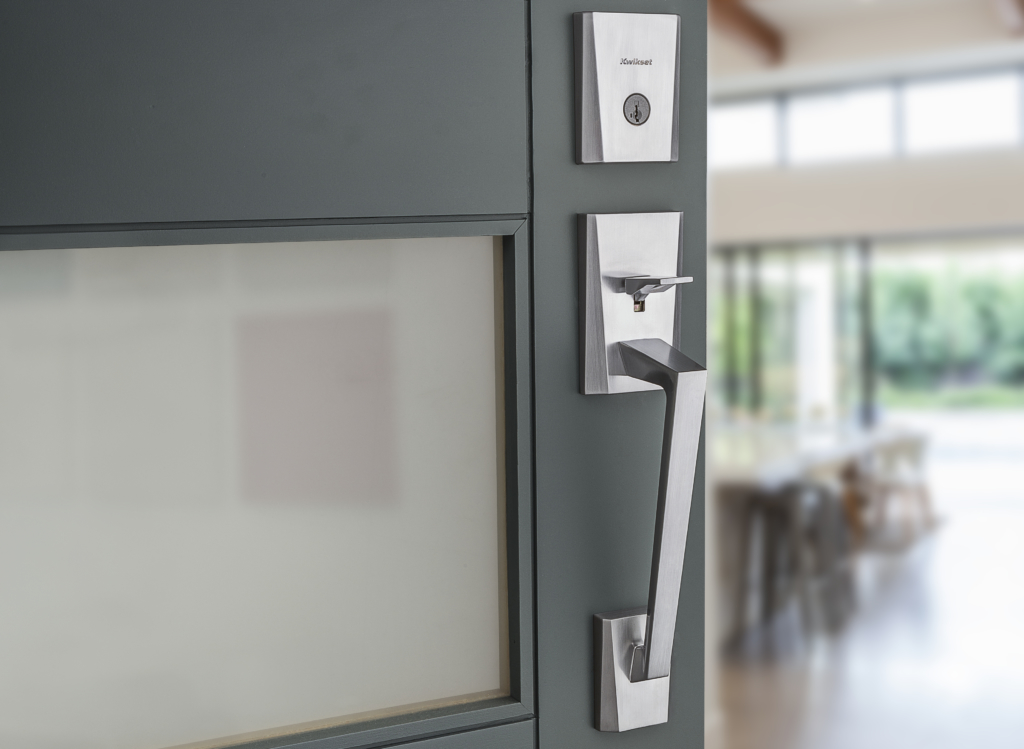 Camino – The Camino handleset makes a bold statement with its faceted, geometric shape. This handleset includes a low-profile deadbolt and SmartKey Technology, which allows the homeowner to re-key their lock in seconds.
Both of our newest modern handleset designs feature our Advanced SmartKey Technology, which is more secure than ever before. San Clemente and Camino are also ANSI/BHMA Grade 1 Deadbolts, the highest rating in residential security. And, like all Kwikset products, both handlesets are backed by our Lifetime Mechanical and Finish warranty.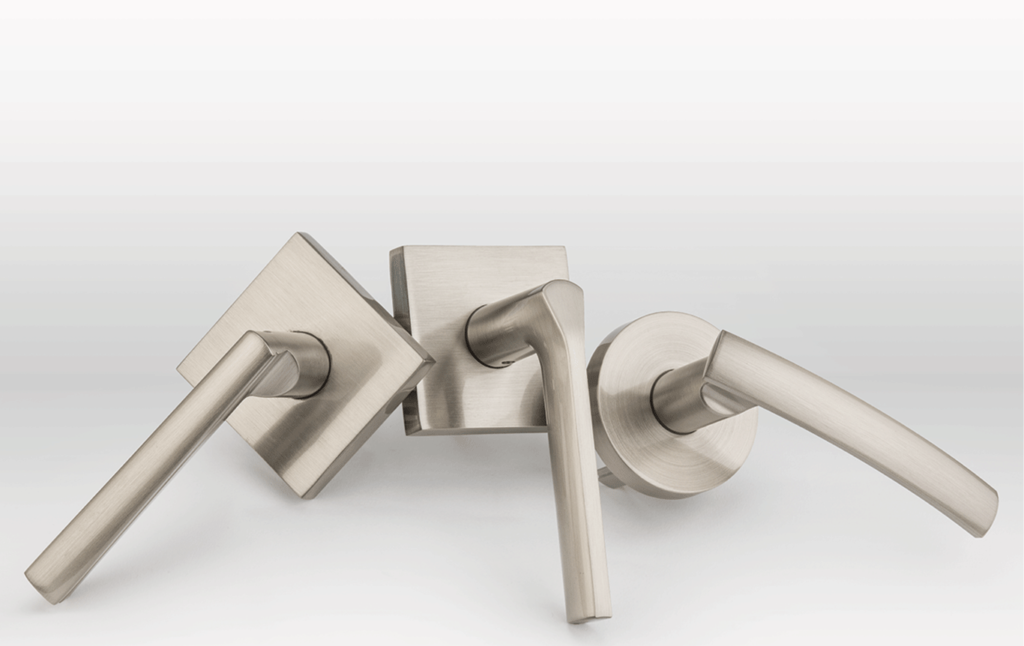 Matching Contemporary Levers
We've developed a complete line of contemporary levers satisfy the modern design trend. From Halifax to Vedani you can find the perfect lever for your home, contemporary levers.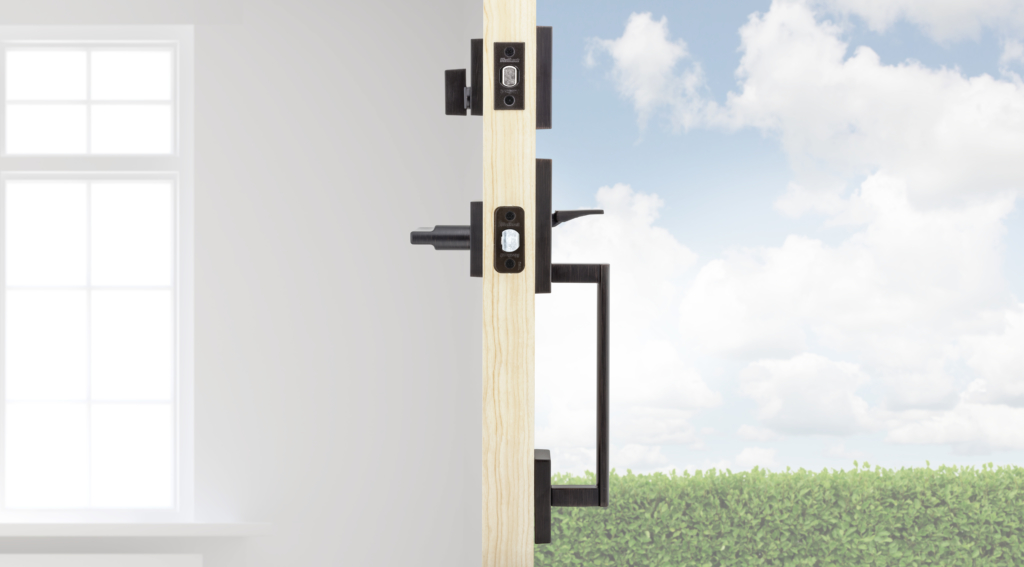 New Innovations for DIY Installation
Both contemporary handlesets feature a new adjustable throughbolt to make DIY installation easy on your existing door. This new throughbolt adjusts both vertically and horizontally over a one-inch range to match the holes already drilled into your door. No new holes mean you can save time and money when installing a San Clemente or Camino handleset.
San Clemente and Camino also feature the slimmest deadbolts in the industry without sacrificing security. The design is 50% smaller than a typical interior deadbolt and perfectly matches the rose on a modern lever. This unique design brings a subtle hint of high-end style to the door hardware installed in your home.
SmartKey Security
Our Advanced SmartKey Security is more secure than ever, protecting against picking, bumping, and other common forced entry methods. We put our latest SmartKey Security deadbolts to the test with some of the nation's top locksmiths, and even they couldn't get through. Watch the video.
Looking for more ideas and style tips for your home? Check out the blog posts below: