Are you getting tired of your home's design but too worried about breaking the bank to update the décor?
Martha of design build team, Hunter Road Homes, is an interior design expert with plenty of experience achieving a custom style no matter the budget. Martha shares four quick tips to DIY home design that will freshen up any space without breaking the bank.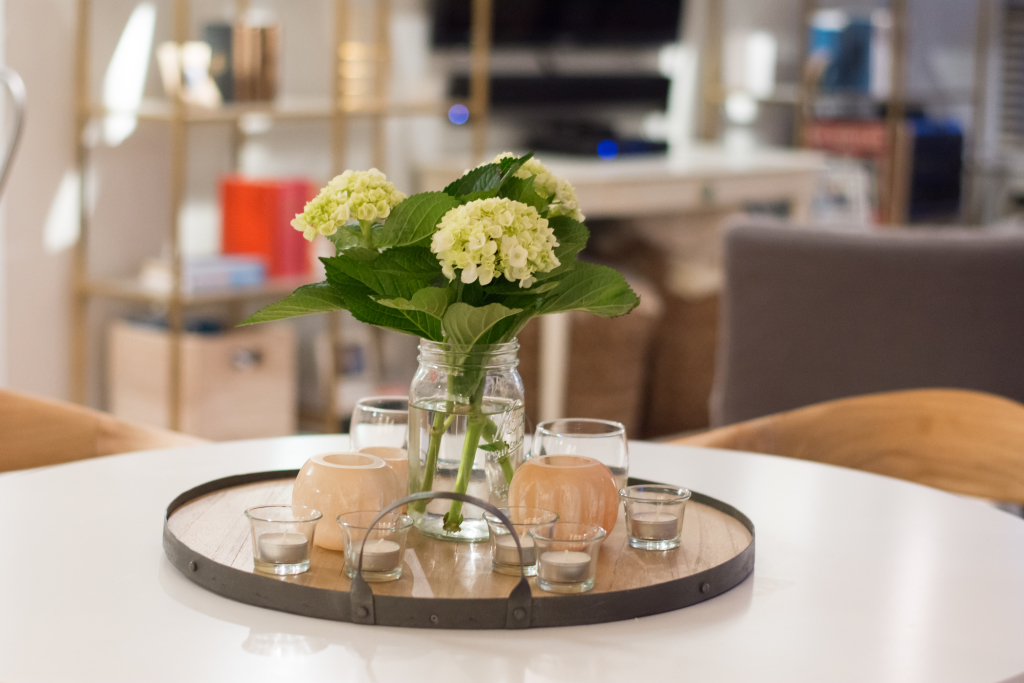 Spruce up tables, islands and entryway tables with centerpieces.
This fun and easy DIY home design tip is an inexpensive way to liven up any room. Accessories like candles, books, trays, flowers, and pictures are a great way to change the space on a daily, weekly or monthly basis. I constantly try different color, finish and material combinations to keep the space feeling fresh.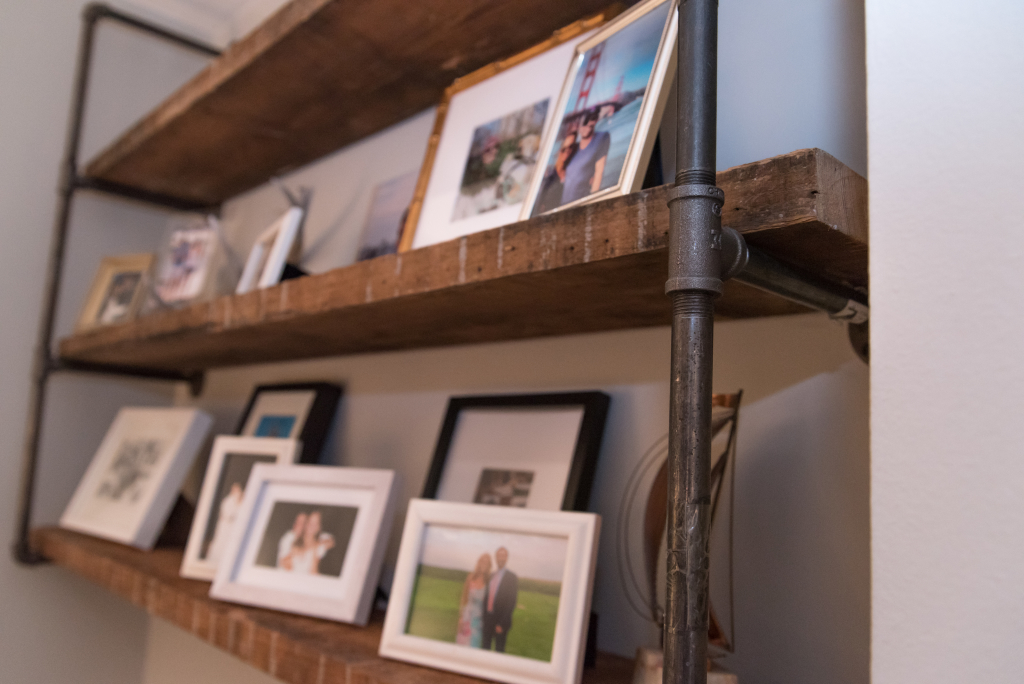 Repurpose old materials for a custom look that fits your style.
DIY home design is all about being creative. My personal style is rustic chic, and I am constantly searching for materials to create this look. Head to a local salvage yard to find crafty materials that can be repurposed to fit your home décor.
Matte metals and polished woods are my go-to for enhancing a space no matter the color scheme. I try to incorporate wood wherever I can because you can cut it to fit the space you're designing for. This rustic shelf was made from pieces of wood paired with piping and has become a focal point to display other pictures and decorations.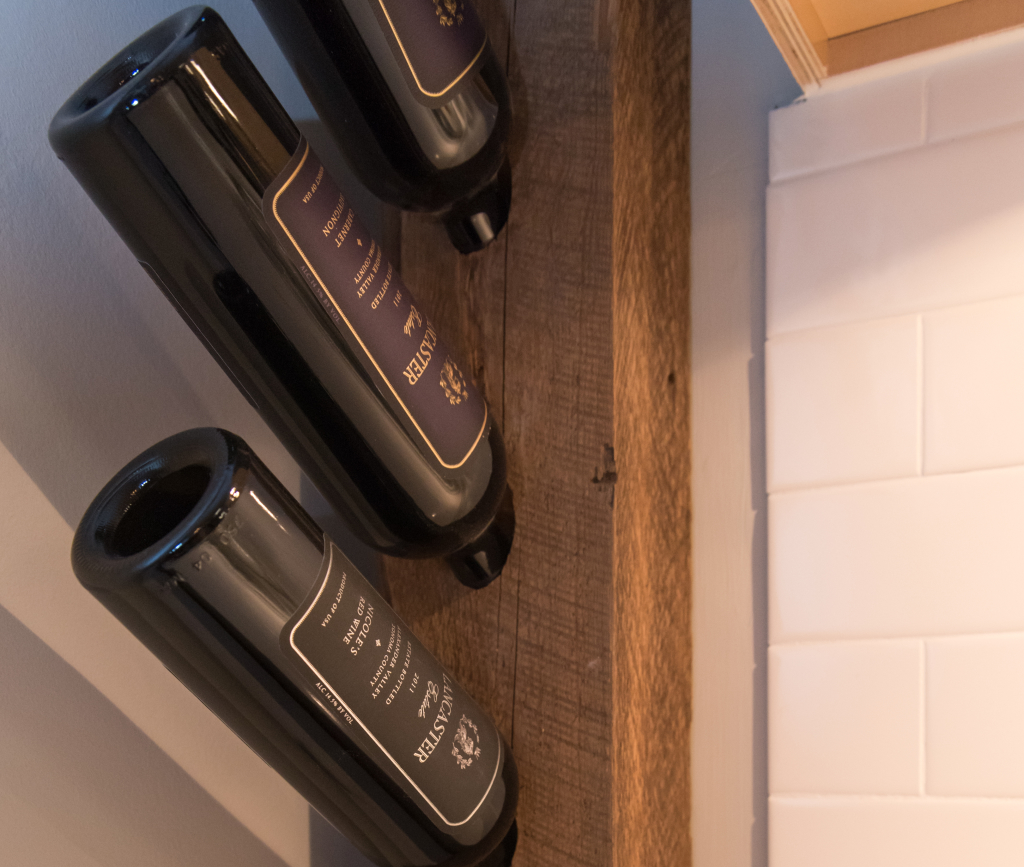 Create functional décor to work with a space rather than against it.
The best DIY home improvement projects are ones that both clear clutter and enhance a room. If you're looking for ways to clean up your kitchen, this easy-to-make DIY wine rack is functional but also adds a unique style. Find a piece of wood from a local salvage yard and simply drill holes to hold the wine and two holes in the back so you can hang it seamlessly on your wall.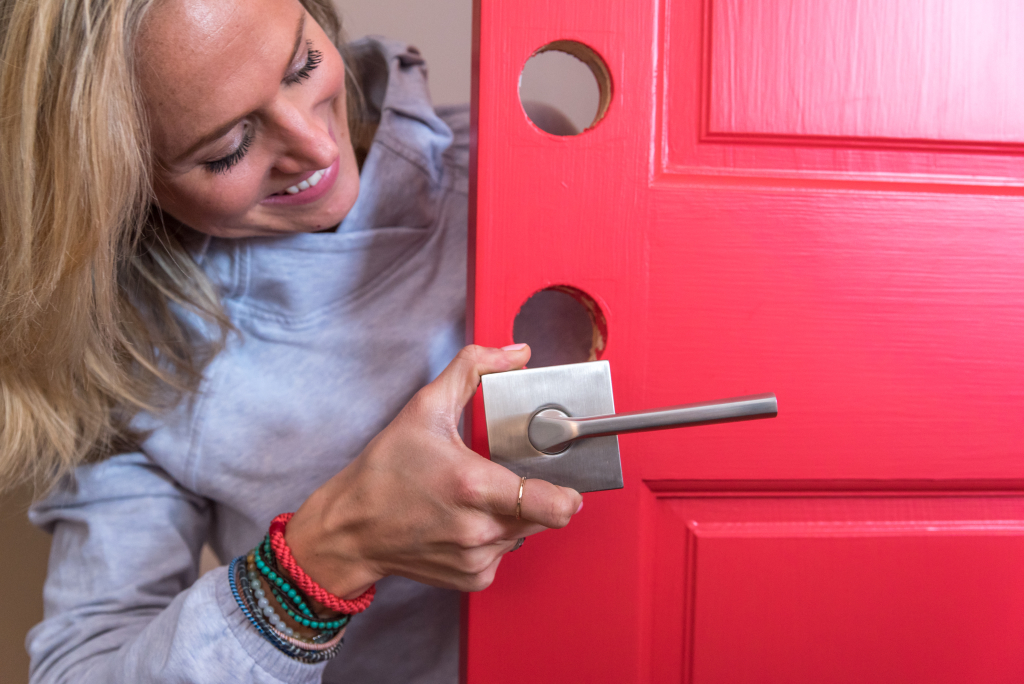 Reinforce your desired aesthetic by picking the right door hardware.
From the front door to closet bathroom door handles, refreshing door hardware is a simple and affordable DIY home design trick.
Replacing door hardware can help reinforce your style without sacrificing your budget. From rustic chic, to contemporary or traditional, Kwikset door hardware comes in a variety of styles and finishes that can complete the look of a room. Pair Venetian Bronze interior levers with warm hues for a rustic look, or use sleek Satin Nickel hardware for a modern design. Check out more ways you can mix and match our deadbolt door hardware to meet your style.
Interested in learning more about Hunter Road Homes and Kwikset design tips? Check out our other popular blog posts: