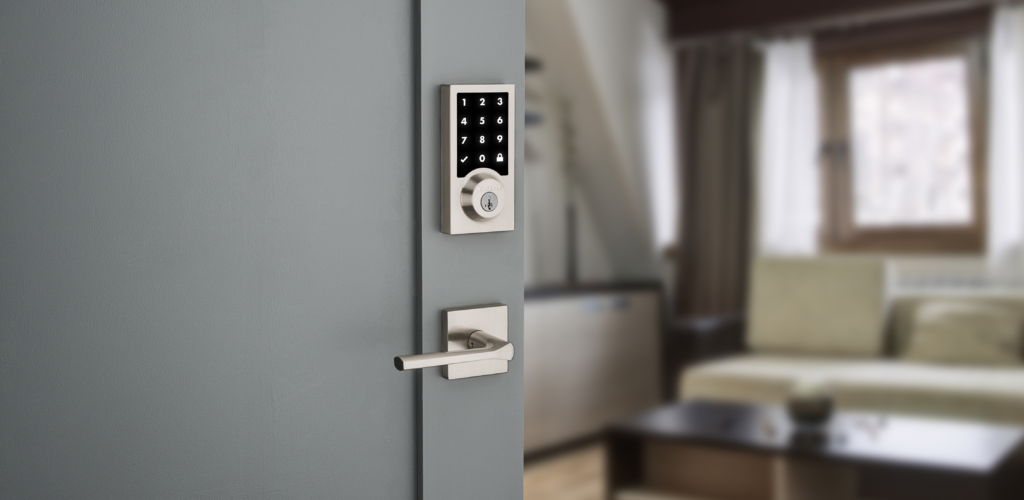 Disclosure: Kwikset has provided monetary compensation and products to Epic Tech Videos to attend CES
As the smart home space continues to grow, more household items are making the leap towards connectivity and evolving to fit seamlessly into everyday lives. This year at CES 2017, we partnered with tech expert, Dom Esposito of Epic Tech Videos, to hunt for trends to look out for in 2017.
Check out a list of the hottest trends you can expect to see grow in the smart home this year:
Sleek Design – From paper-thin TVs to keyless locks, everyone is looking for a sleek design to complement their modern homes. At CES 2017, we unveiled an industry-first low-profile key-free smart lock, Obsidian™. The slim smart lock gives style-conscious, modern homeowners a sleek, minimalistic lock option to add to their smart homes without sacrificing style. Available later this year, Obsidian can be purchased as a stand alone touchscreen lock with coded entry access or as part of a smart home hub or security system with the addition of remote access from a smartphone.
Customization – From the moment you wake up in the morning, your smart home knows what you want and is ready to work for you. With a smart mirror to tell you the weather and toaster that will get your toast right every time, smart homes are evolving beyond just the television and lighting systems.
Apple® Smart Homes – With the introduction and growth of Apple® HomeKit™, smart home technology can build DIY smart homes with a variety of home products. Now homeowners can add a secure lock with the new Kwikset® Premis™ in minutes and connect other home products with their front door security. By creating scenes with other smart products you can set scenes so that unlocking your door with an iPhone® or other iOS devices can trigger the lights and thermostats to turn on for easy and convenient home management.
DIY Security – From cameras to locks to doorbells, the smart home market continues to grow and provide easy ways for homeowners to create DIY security systems for their homes. Along with Premis, our refined Kevo™ 2nd Gen Touch-to-Open smart lock and new Kevo Convert smart lock conversion kit install within minutes and are a simple first step to smart home security. Kevo works with other DIY smart home products like thermostats and video doorbells to give you complete control of your front door from a smartphone.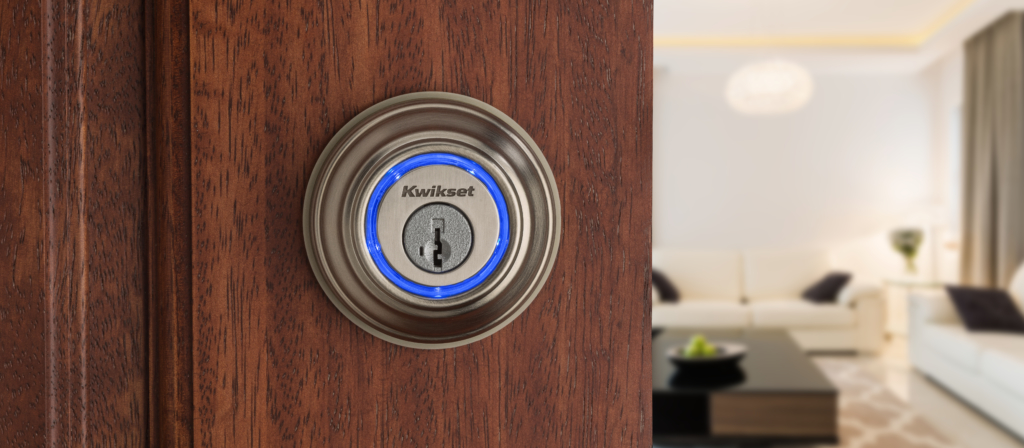 If you're interested in exploring other smart home products, check out the blog posts below to find out what's right for your home and life: