Life is filled with unexpected twists and turns. A day at work could lead to a visit to mom or a surprise trip to the aquarium. These spontaneous moments often create the best memories.
New smart home innovations are meant to make it easier for you to enjoy life's surprises without worrying about your home. But with new, unfamiliar technologies, they can create even more chaos and frustration.
A smart home starts at the front door, and Kwikset® is introducing a variety of smart locks that will give anyone what they need to amp up their smart home security. Whether you are looking for a sleek lock to work with your smart home system or simply control your existing lock to your smartphone, or anything in between, there is a smart lock made for your lifestyle.
To create a whole smart home that you can control from anywhere in the world:
Look for a smart lock that works with smart home systems and allow for remote access with a smartphone. Consider what your other smart home products work with before choosing a lock. Kwikset Premis™ is a DIY smart lock that works with Apple® HomeKit™ so you can control it remotely from your iPhone® and other iOS devices when it is paired with an Apple TV® or send user codes to guests. You can also make your lock work with other Apple HomeKit-enabled products so when you lock your door, the lights automatically turn off and the thermostat lowers. Check out this post to learn more about Premis.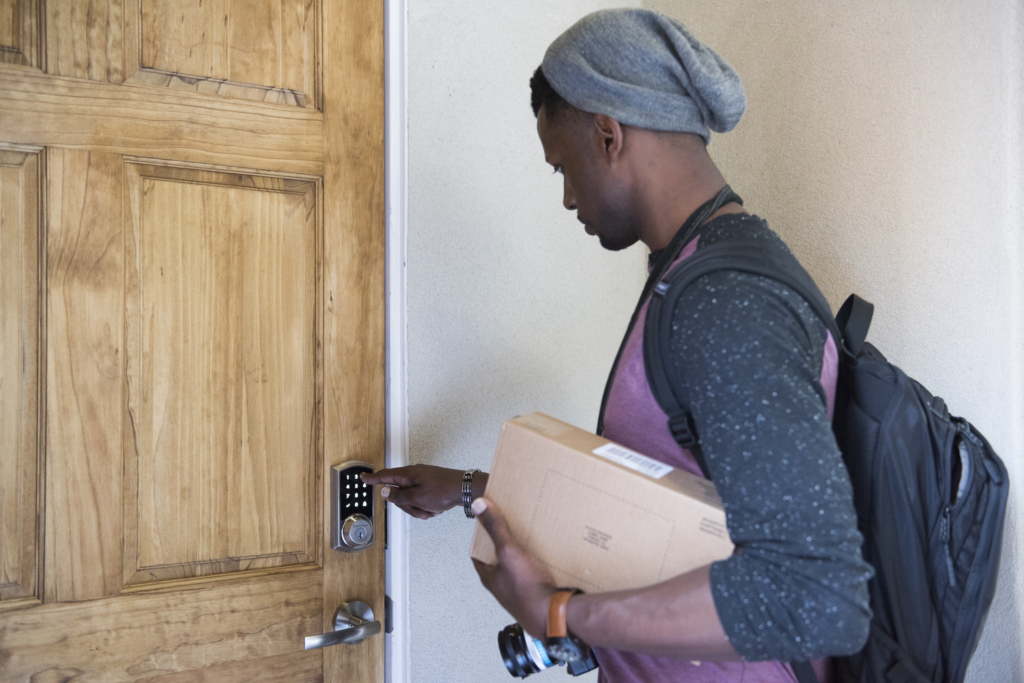 Obsidian with Home Connect™ connects with smart products through a professionally-installed smart home system with Z-Wave® technology and is launching later this year. Obsidian also allow you to lock and unlock with your smartphone from anywhere in the world, send user codes to guests and set scenes with other products. Available in 2017, sign up here for updates.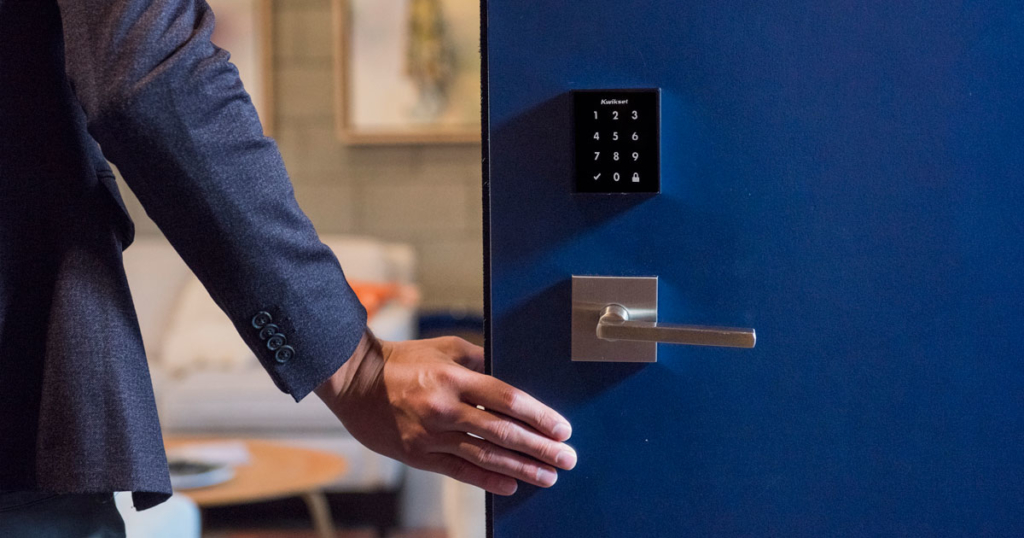 To unlock your door with a touch and control from your phone:
Kwikset Kevo™ 2nd Gen is the only smart lock that has Touch-to-Open™ technology, so you don't need a key or user code. Walk up to the door, touch the lock, and it opens. You can also send electronic keys (eKeys) to guests with a variety of access restrictions and control their eKeys from your phone. For even more convenience and control, you can upgrade to Kevo Plus to add remote access capabilities and lock or unlock your door from anywhere in the world. You don't need to have a smart home system to operate Kevo, but it works with a variety of smart home products. Learn more about Kevo here.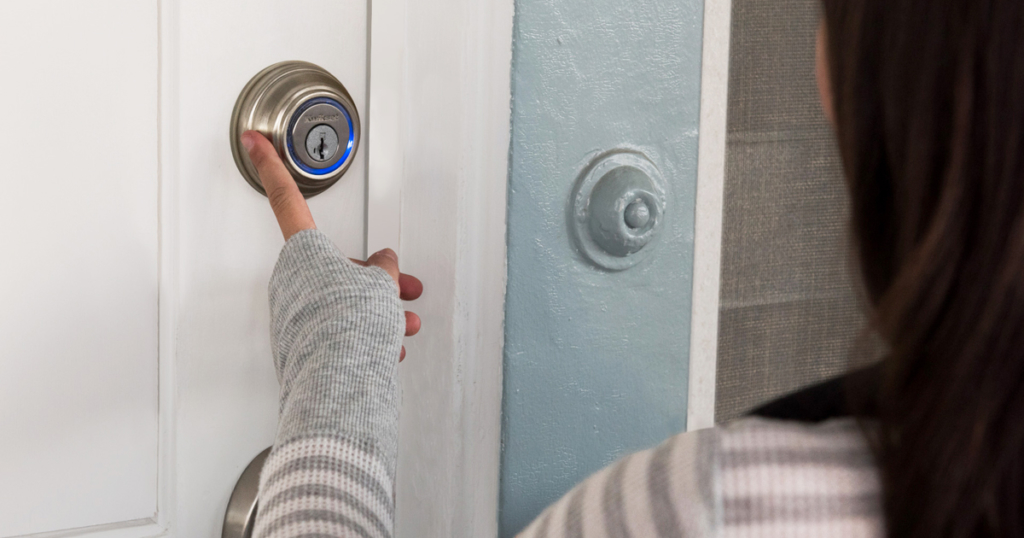 To control your existing lock with your smartphone:
Kevo Convert has the smart lock functions covered for anyone who can't change their lock, or just simply doesn't want to make the leap. Kevo Convert is a conversion kit that replaces the interior side of your lock and adds smart functionality to your existing exterior deadbolt. Like Kevo, you can send eKeys to guests and lock and unlock within Bluetooth® range. Kevo Plus is also available for Kevo Convert users who want to have the ability to lock or unlock their door remotely. Read more here.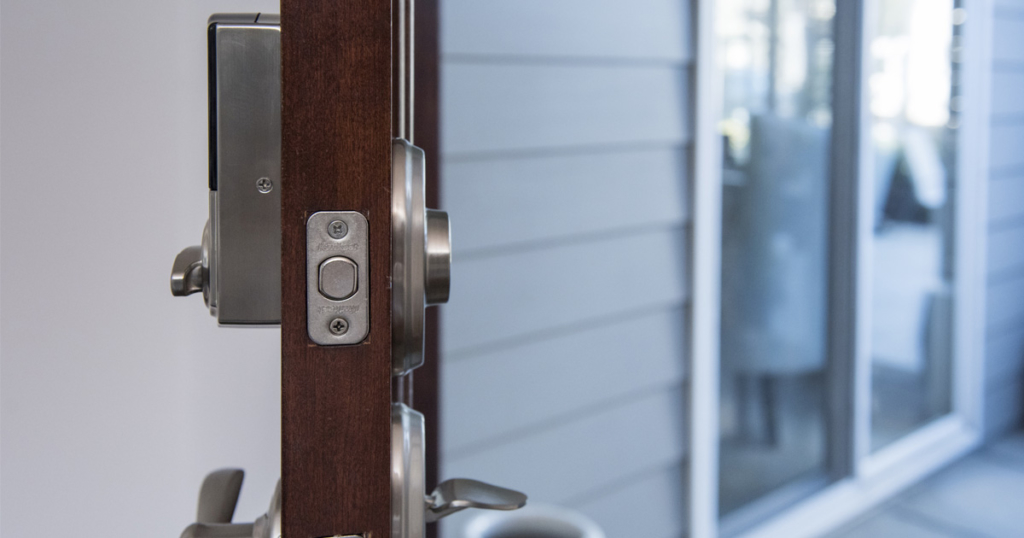 Still unsure? Click here to take our quiz to find what lock is best for your lifestyle.
Have a smart lock in mind and want to learn more? Check out the posts below: