Springtime means fresh flowers, warmer temperatures, and the perfect time to tackle those DIY projects to spruce up your home and add some curb appeal. From your bathroom to your front door handle, we've listed some design trends for 2017 below to help give you some inspiration for your next home improvement project.
A Touch of Gold
One of the many design trends taking over 2017 is the incorporation of warmer metals like bronze, satin brass, and gold in everyday fixtures such as kitchen sink faucets, shower heads, and door knobs. This is a budget-friendly way to bring some warm, muted gold tones to any space while complementing many different styles. Add them to your kitchen for an inviting look or to your bathroom for a more luxurious feel during your morning routine.

Slim and Sleek
Less is more when it comes to home decor trends in 2017, and with a few simple DIY projects, it's easier than ever to streamline the look of any room. Items such as counter-depth refrigerators, that sit flush with adjacent cabinetry and countertops, free up just a bit more space while simultaneously creating that streamlined, modern look.
You could also blend appliances with surrounding cabinetry to pull a kitchen or laundry room together. Another simple way to get that minimalist look in your home is a DIY upgrade in hardware. Look for designs and finishes (don't forget about those golden tones we just mentioned!) that complement your existing space and add functionality as well.

Contemporary Looks with a new Door Handle
Blending sleek, contemporary hardware with warmer rustic or transitional decor is a popular trend that is extending to the outside of homes. New, low profile door handle designs are gaining traction to boost curb appeal while maintaining home security. Uptown and Downtown deadbolts from Kwikset are some of the slimmest deadbolts on the market, and have only a half-inch projection from the door, giving you a custom look while maintaining simplicity, affordability and security. Often overlooked, a complementary door handle can also add a unique touch to your home's exterior. Coming soon, our San Clemente, Camino and, now available, Amador handlesets all create a high-end aesthetic at an affordable price. In addition to replacing a door handle, look to replace existing hardware near your door, such as a porch light or other accents to improve curb appeal and give your facade a refreshed look.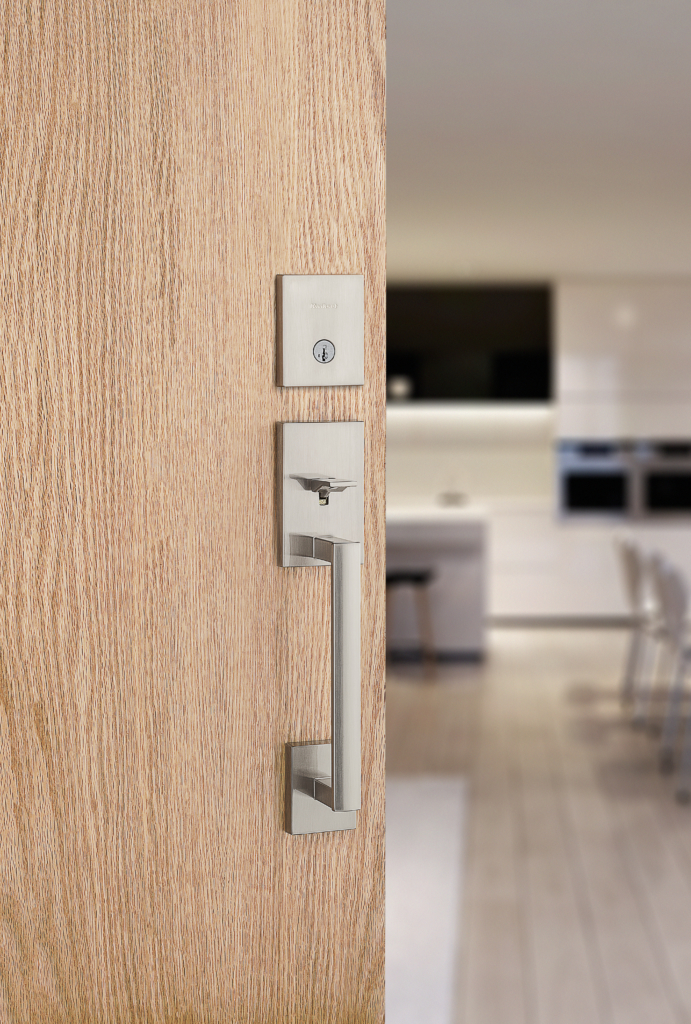 Now that you have more tips, tricks, and ideas for a few spring DIY projects, you're more than ready to tackle that small (or large) project this spring. If you're interested in exploring ideas and tips for your project list, check out the other blog posts below: