Welcome to our very first Behind My Door blog post.
In our new Behind My Door series, we will take a peek behind the front doors of style experts, DIY-doers and tech-lovers to learn more about what makes Kwikset the right choice for them.
To kick off the Behind My Door series, KariAnne of Thistlewood Farms discusses her personal style, how this translates to her home and how Kwikset is Made For the World You Live In.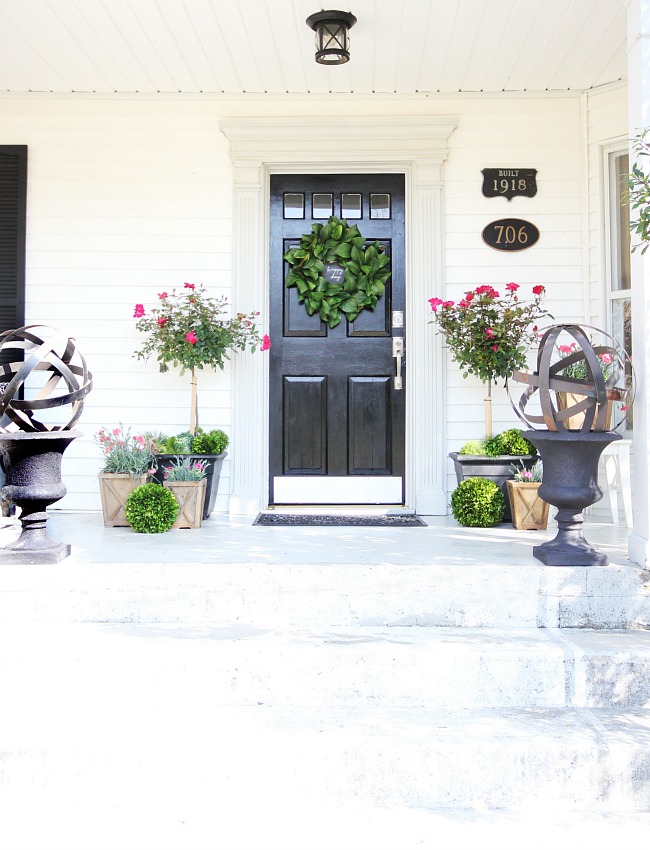 Meet KariAnne aka Thistlewood Farms. KariAnne is a long-time lifestyle blogger, interior design expert and fan of Kwikset entry door hardware.
KariAnne was inspired to create Thistlewood Farms after moving from the city to the countryside. She and her husband immediately dove into remodeling their turn-of-the century farmhouse and began blogging about their experience.
It's been over four years since KariAnne started Thistlewood Farms and we're big fans of her effortlessly chic, country-living style.
In her spring door decorating blog post, KariAnne inspires readers to revamp their front doors for a fresh front entry.
KariAnne's front door is the epitome of country-chic. It's elegant and grand, comfortable and warm. The black and white scheme pairs nicely with punches of color from bright, springtime flowers. Reclaimed wood flower boxes add a rustic touch to the chic revamped church pew turned bench, throw pillows and painted runner. The Satin Nickel Ashfield handleset from Kwikset pops against the black door, highlighting the handleset's finer details and stylish finish.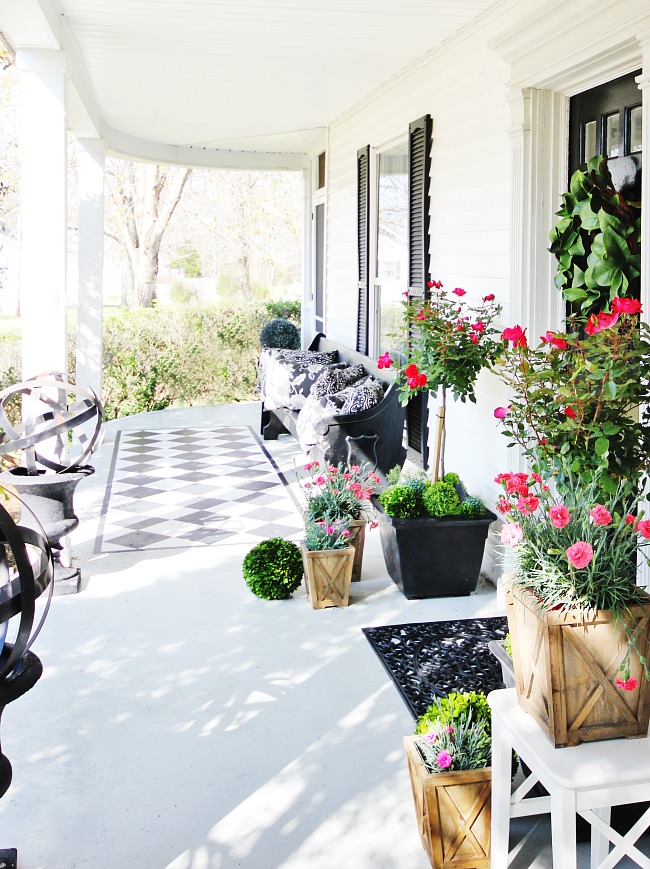 Describe what you love about Kwikset door hardware.
I love the variety of styles and finishes that Kwikset offers. I also love the ability to connect all the locks to one key, thanks to Kwikset SmartKey, which is such a benefit for me and my family.
How would you describe your home's style, and how does Kwikset door hardware complement this style?
My home is a farmhouse and the exterior is white siding with black shutters and white wood columns.  The Ashfield handleset from Kwikset complements the farmhouse style perfectly and looks authentic with the style of our home.
What's behind the Thistlewood Farms' front door?
When you open the door, you see vintage wood floors with rooms painted in neutral colors filled with farmhouse style. There are architectural details including a door that opens at the top of stairs and architectural columns and molding.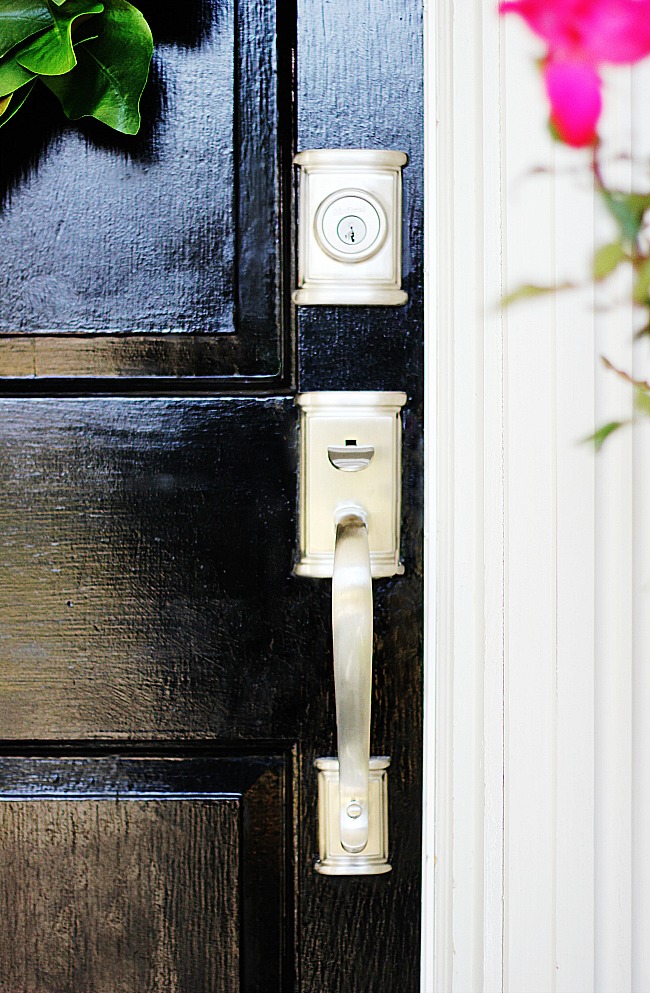 At the end of the day, KariAnne says it best herself. While we can all design a chic front door, we aren't all the front-door-only types. A chic front door is great for curb appeal, but KariAnne notes that she and her family prefer using their home's back door. It's more welcoming, casual and convenient for her family.
That's why KariAnne's excited about her Kwikset SmartKey front door hardware – she loves the Ashfield handleset's finish, style and security – and she also loves that it matches her home's back door deadbolt and lever. Even better? Because of Kwikset SmartKey technology, both the front and back doors all work with one key, making life easier for KariAnne and her family.
Interested in learning more about Kwikset door hardware? Check out some of our decorating blog posts and make sure to check back again next month for another Behind My Door blog post!