Whether you've just purchased your new home or you've lived there for 30 years, there are many reasons to replace your front door hardware. For nearly everyone, the #1 reason is home security. You can learn more about how new homeowners are increasing their home security in our partner post with Trulia. In this post, we'll explore three additional factors to consider when purchasing new door hardware.
So what other factors should you consider beyond security? What about the cleanliness of your home and the health of your family, or access control for the housekeeper or dog walker?
Beyond Home Security – SmartKey Convenience
Do you know who has copies of your home key? Did you recently move? Has your child lost their key again? These are all reasons to rekey your door locks and have peace of mind in knowing your home is secure. But what about convenience?
How many keys are on your key chain? If you have different keys for your front door, back door, trailer hitch, or even your bike lock, SmartKey can help you re-key all these locks to match in just seconds. SmartKey is available in Kwikset door hardware, but we've also expanded the technology to our SmartKey Padlocks. Learn all about our SmartKey technology and SmartKey products here: https://www.kwikset.com/smartkey-security
A Cleaner Home – Kwikset with Microban Technology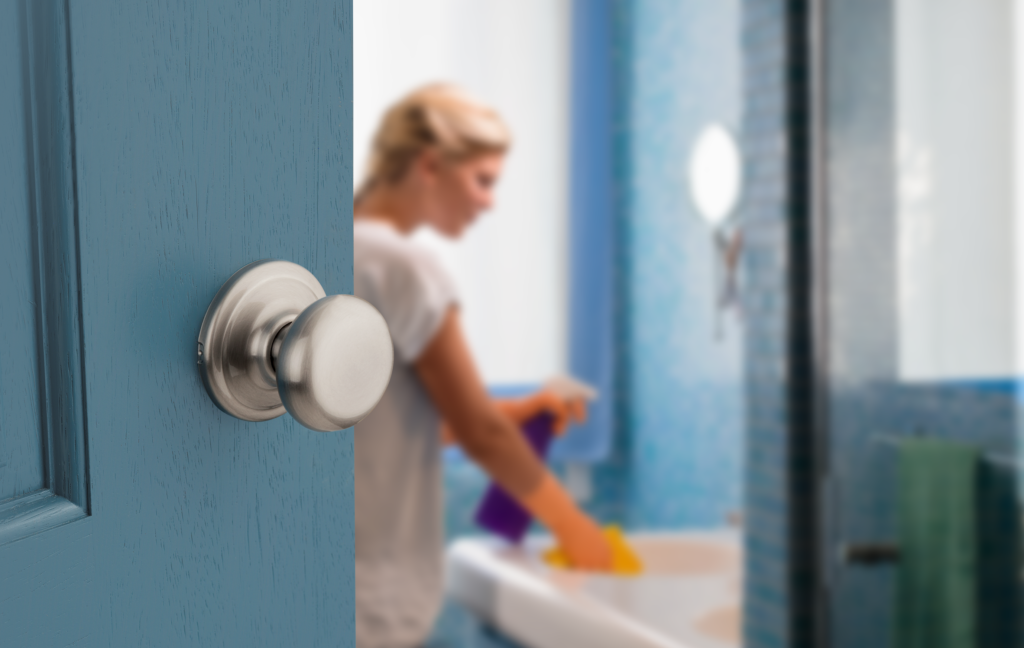 Kwikset has partnered with Microban, the global leader in antimicrobial technologies, to create beautiful, lasting finishes that also protect your family against a broad spectrum of bacteria. Microban finish is available on select Kwikset products; just look for the Microban sticker on Kwikset packaging.
Why choose door hardware from Kwikset with Microban protection?
Door hardware with Microban protection is 99.9% cleaner than knobs and levers without Microban
The Microban antimicrobial coating lasts for the lifetime of the hardware finish, so you can worry less and feel more secure in your home
No need to clean door hardware – 24/7 Microban Antimicrobial protection
Kwikset with Microban protection is effective against a broad spectrum of bacteria
Remote Access – Smart Locks for a Smart Home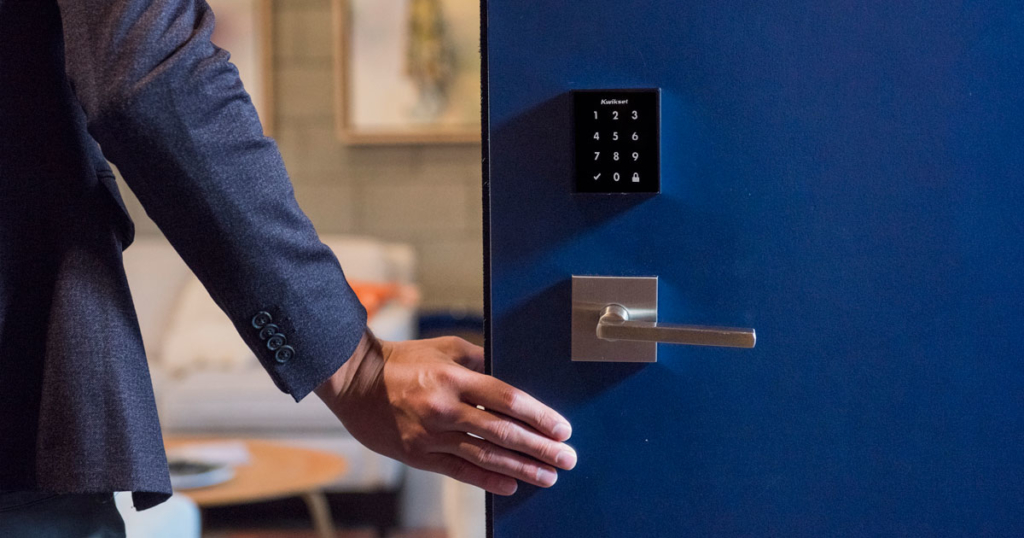 It seems like almost everything in your house, from refrigerators to lights, is being automated. If you dream of having a connected home, the front door is a great place to start. Upgrading your front door deadbolt adds peace of mind and convenience in 30 minutes or less.
Kwikset smart locks are secure and convenient. From mechanical advancements to the latest electronic encryption, our engineers have designed our locks to be second to none. Add in the convenience of remote access with a smart home system like Apple HomeKit or Smart Things, and you'll wonder why you didn't make the switch sooner. Learn which smart lock makes sense for your home with our short quiz here: kwikset.com/smartlocks.
What factors do you consider when choosing door hardware for your home? Comment below and share your tips!