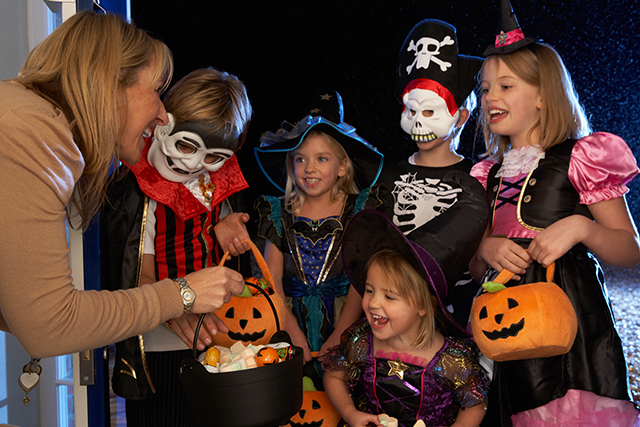 If you have young children, today is one of their favorite nights of the year. Dressing up in costume, seeing all the neighbors, and filling a pillowcase full of candy, what's not to love? Here are a few things to remember to make sure your night of trick-or-treating is happy and safe!
1. Lock up before you leave – No matter how safe and secure your neighborhood may be, it's always a good idea to lock up before you leave your house for a night of tricks and treats.
2. Plan your route – If you know which houses are giving out treats, you can avoid taking unnecessary long walks. Sticking to paths that you and your children are familiar with can help prevent frustration and help you avoid getting lost.
3. Go as a group – Trick-or-Treat is more fun with friends, and can be safer too! More eyes to help keep track of all the Superheroes and Heroines.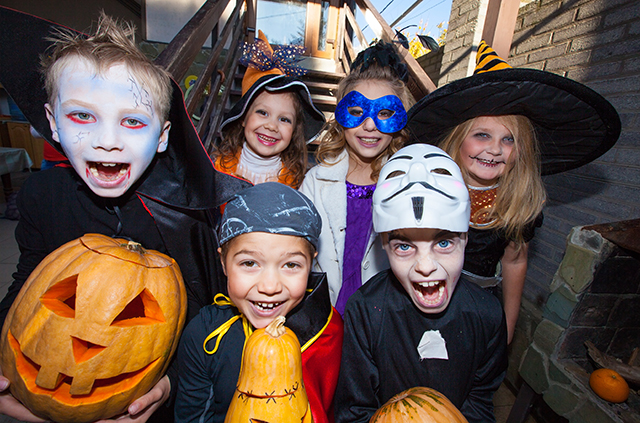 4. Check your masks – If you, or your child, are wearing a mask this Halloween, make sure they can see properly. Impeded vision, especially at night, is a no-go for Halloween safety.
5. Comfy shoes – You're not going home until your child's pillowcase is overflowing with candy, so it's best to prepare beforehand. Avoid heels or sandals and double knot those laces, it's going to be a hike!
6. Light up the night – Reflective clothing, flashlights, and glow sticks are all great ways to keep you and your family visible to cars and passers-by while you crawl the neighborhood with the other ghosts and goblins.
7. Put down your electronics – You may want to Snap your child's cute costume, or Gram your favorite Halloween decorations, but looking down at your phone is a bad idea. Keep your head up and look out for witches and warlocks!
8. Check twice when crossing – Double or triple check before your cross the road. It's a good idea no matter what, but especially important on All Hallows' Eve.
9. Turn out the lights – If you've given out all your candy turn the porch lights off. This will let other trick-or-treaters know to move on to the next house.
10. Check your candy – As always it's a good idea to go through your child's candy and look out for anything suspicious after the night is over. This is also your chance to prank your kids and get 15 minutes of fame on Kimmel!
Happy Halloween!